Mission
JAC uses co-equal litigation and storytelling strategies to address unmet needs and build new frameworks to tangibly improve immigrants' lives.
Vision
JAC envisions a future where the freedom to move is respected, immigrant narratives are rooted in dignity and belonging, and people seeking safety can access protection through systems that value humanity over exclusion. To ensure an immigrant-inclusive world, this future must also embody intersectional justice, with racial, economic, gender, disability, and climate justice for all.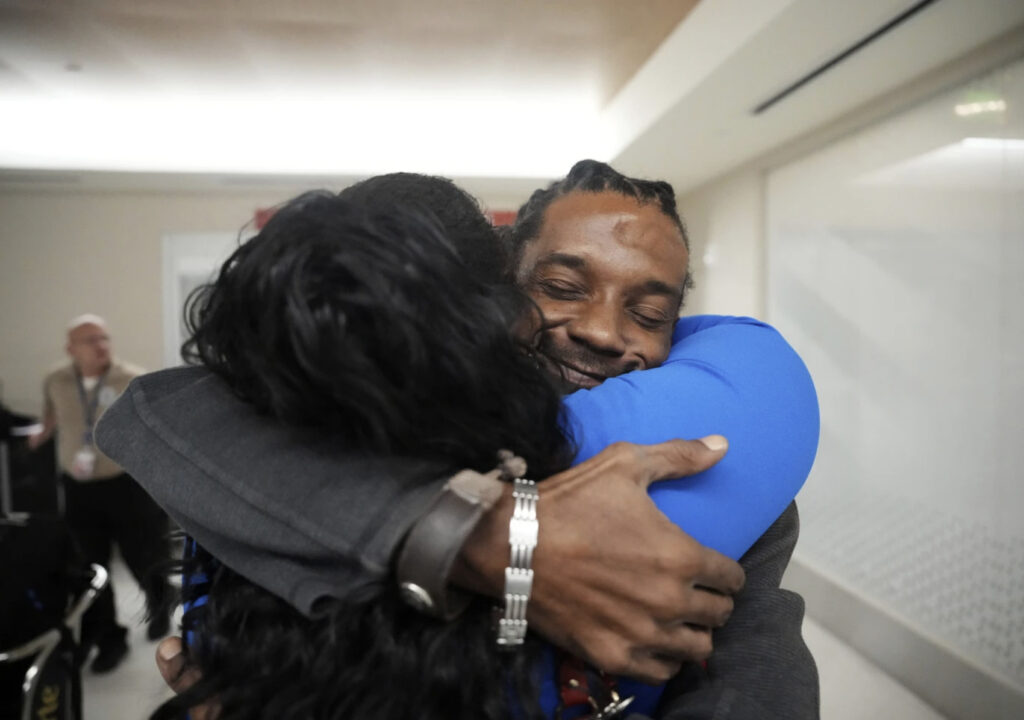 Valerie, one of our intervenor defendants in Texas v. DHS, embraces her brother, Reginald, as he arrives for the first time to the United States from Haiti. Photo: Associated Press
Values
Impact: We seek to enact meaningful change on a large scale to advance immigrant justice. Tackling tough issues that would otherwise elude the spotlight, we take on cases that would most benefit from our legal and narrative strategies. By regularly creating tools that decode and demystify the federal legal system, we seek to empower communities most affected by them.
Creativity: We embrace experimentation from case selection to partnership engagement, testing novel legal theories, plaintiff profiles, narrative frames, and spokesperson models. As we face both unprecedented and long-standing challenges, we recognize the need for innovative, holistic solutions.
Collaboration: We know that to secure real, lasting wins, we must move with humility and embrace partnership. We follow the lead of directly impacted communities, crafting legal strategies informed by their vision for justice—and we empower our clients to tell their stories in their own words, ensuring they direct the narrative around each lawsuit. Through our co-equal litigation and storytelling strategies, we strive to complement other organizing, communications, and advocacy efforts within the immigrant justice movement, and partner with other organizations with a shared vision.