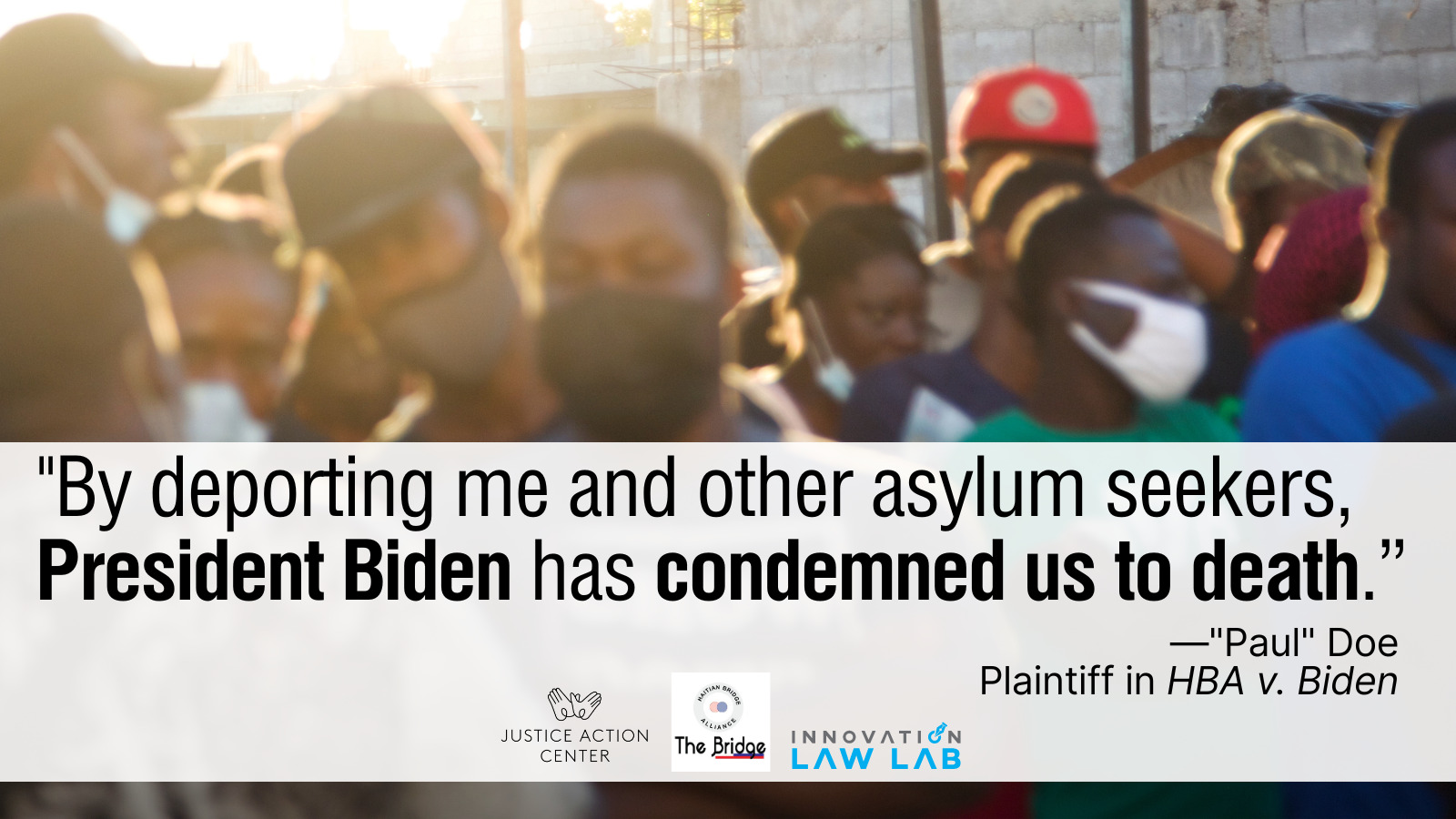 Justice Action Center, Innovation Law Lab, and Haitian Bridge Alliance (HBA) filed this federal class action lawsuit on behalf of 11 individual plaintiffs and organizational plaintiff HBA to seek justice and accountability for the U.S. government's abuse, unlawful detention, and summary expulsion of thousands of Haitians seeking safety in Del Rio, Texas, in September 2021.
The complaint details the Title 42 process of summarily expelling asylum seekers, especially as applied to the thousands of Haitians at Del Rio, was unlawful. It also alleges that President Biden and DHS developed a "Haitian Deterrence Policy" intended to deter Haitian nationals, both in Del Rio in September 2021 and in the future, from coming to the border to access the United States asylum system, as the Immigration and Nationality Act allows.
On June 10, 2023, the federal defendants filed a motion to dismiss, claiming that the relief could not be granted and thus urging for dismissal of all the claims in the suit; this motion is fully briefed and remains pending before the court. Upon the sunsetting of the Title 42 policy on May 11, 2023, the court subsequently requested briefing from the plaintiffs as to why the case shouldn't be dismissed as moot following the end of Title 42. In July 2023, we filed responsive briefing as well as a motion for leave to file a supplemental complaint, which helps illustrate why, notwithstanding the cessation of Title 42, the Haitian Deterrence Policy persists in new policies such as the asylum ban adopted by the Biden administration in May 2023 and continues to deter Haitian nationals from seeking asylum in the United States,. The parties await a decision from the court.
News Coverage:
Advocacy Tools:
Press Releases: