#FreedomToWelcome:
Defend Humanitarian Parole!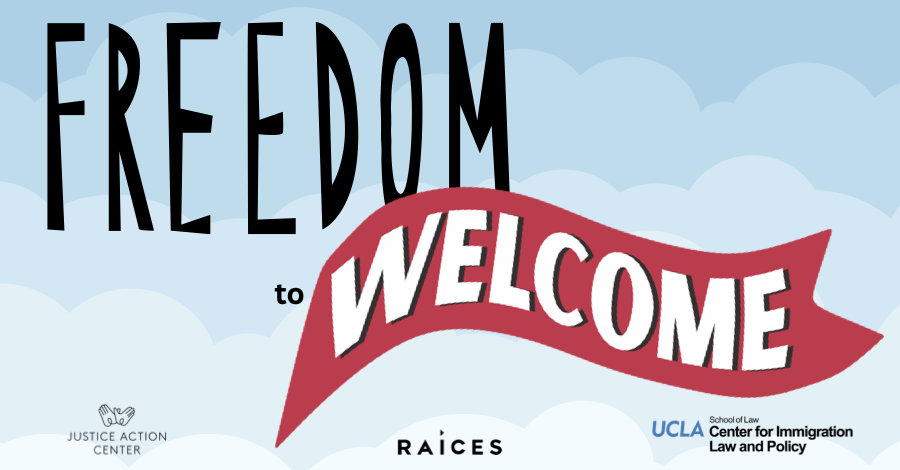 Background: Launched in January 2023, the "CHNV" parole programs give everyday Americans the opportunity to sponsor Cubans, Haitians, Nicaraguans and Venezuelans to parole into the U.S. and receive employment authorization for up to two years, provided they meet certain requirements. Since then, the public has responded with resounding enthusiasm. But the CHNV programs are under attack: A coalition of 21 states' attorneys general are attempting to end them through their federal lawsuit, Texas v. DHS. (Meanwhile, the states have not challenged the similar Uniting for Ukraine parole program).

Justice Action Center, the Center for Immigration Law and Policy (CILP) at the UCLA School of Law, and RAICES have intervened in the lawsuit on behalf of seven U.S.-based sponsors seeking to welcome individuals through these programs for a variety of reasons, including to support family reunification, exercise religious or moral conviction, and to offer safety from persecution and life-threatening danger. Let's join them and all other Americans eager to welcome their global neighbors. Let's defend the CHNV programs and the #FreedomToWelcome!
Call Your Governor
1) Find Your Governor's Contact Info

2) Call/Email Script: Hello Governor ____. My name is ____ and I'm a constituent from [YOUR CITY]. Since the humanitarian parole programs for Cubans, Haitians, Nicaraguans, and Venezuelans were launched this past January, Americans of all walks of life have expressed support, including by stepping up to become sponsors. Sponsors who have already welcomed people through the program are facilitating family reunification, helping alleviate urgent labor shortages, and building stronger communities. I urge you to voice your support for these transformative, life-saving, and proven pathways and to speak out publicly in favor of the CHNV humanitarian parole programs. Thank you.

Alternatively, use the form below to automatically get connected to your elected official!
Spread the Word
Social Media Toolkit: sample posts and graphics.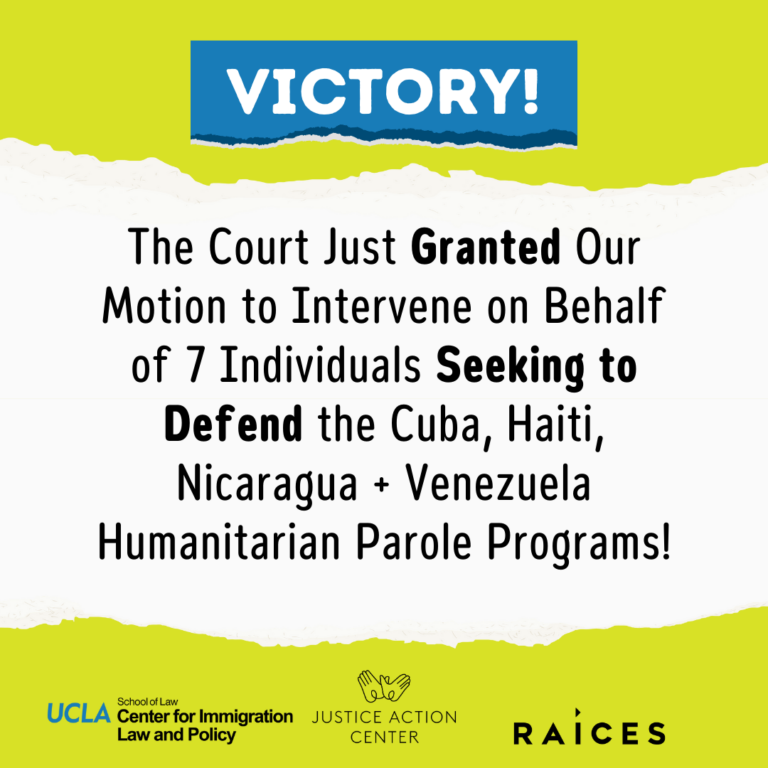 Are you a sponsor? We want to hear from you!
Are you humanitarian parole sponsor interested in sharing your story? We'd love to hear from you! Please reach out to stories@justiceactioncenter.org. Thank you!
Press Contacts
JAC
tasha.moro@justiceactioncenter.org
323-450-7269
UCLA CILP
burgess@law.ucla.edu
626-497-2341
RAICES
media@raicestexas.org
832-299-8958